Motorcycle insurance that protects your bike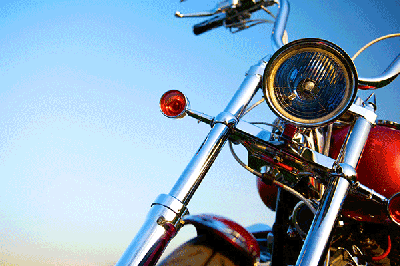 Collision coverage
This coverage may seem fairly obvious given the name. Collision coverage helps to cover damages to your bike in an accident involving collision or upset, regardless of fault and regardless if the other party has insurance. There are a few situations that you may think would be covered by collision; however, they are not. For example, striking a deer with your motorcycle is not covered by collision coverage but, conveniently, by our next coverage.
Comprehensive coverage
Comprehensive coverage helps to cover losses that aren't associated with a collision. Some examples of these losses may be: theft, flood, fire, vandalism, and (as we already saw) hitting a deer. You can be the safest rider in the world, have no collision-related losses, and still have to file a significant claim if someone steals your motorcycle.
Uninsured motorist property damage/underinsured motorist property damage
If you are in an accident with someone who has no coverage (uninsured motorist) or not enough coverage (underinsured motorist) to pay for the damages to your motorcycle, this coverage will help make up the difference. Compared to comprehensive coverage and collision coverage, uninsured motorist property damage/underinsured motorist property damage coverages vary the most from state to state, so you'll want to check with your insurance company to see what is available in your area. Many states do not allow you to carry this coverage if you purchased collision coverage, since it provides a similar benefit. So, if you are only concerned about damage caused by others, uninsured motorist property damage/underinsured motorist property damage coverage may be an alternative.
Settlement types
If you decide to purchase comprehensive or collision coverage, you will also need to determine the type of settlement, or how the value of your motorcycle will be determined, should you have to file a claim. In most cases, your options for settlement type will be dictated by the age or other factors related to your motorcycle. There may be three settlement types available for your motorcycle:
Actual cash value: This is the most common settlement type. Depreciation and the market value of your bike will be taken into account at the time of the loss when determining what your payment will be following a claim.
Replacement cost: This settlement type is for newer bikes, usually up to three model years old. With this settlement type, in the event of a total loss, your bike will be replaced with a comparable bike—with no deduction for depreciation.
Agreed value: This settlement type (sometimes called "stated value") is usually used for collector, classic, custom, or highly accessorized motorcycles. With agreed value settlement, you and your insurance company agree on the value of your motorcycle at the beginning of the policy term. Then, should you have a total loss, payment will be made for that agreed amount.
Deductibles
Another critical decision to make when carrying comprehensive and collision coverages is the deductible. The deductible is the amount you pay out of pocket in the event of an accident. Comprehensive and collision coverages are subject to a deductible; the uninsured motorist property damage and underinsured motorist property damage coverage may or may not be, depending on your state's requirements.
The best way to decide what your deductible should be is to look at your level of comfort with risk. Are you comfortable paying more in the event of an accident in order to keep your premium payments lower? Do you prefer to invest a little bit more in your yearly premium in order to pay as little as possible should you have an accident? These are choices only you can make, but be sure to talk to your insurance provider to decide which option is best for your unique situation.
Another important consideration is whether your insurance company offers a diminishing deductible. This is a great benefit that rewards your loyalty and your safe driving. Essentially, each year you stay with the insurance company and are loss free, your deductible will decrease by a certain amount—often down to $0! Then, if you have an accident you will pay far less than you would if you didn't have that benefit included with your policy. Be sure to find out if your current motorcycle insurance policy includes this diminishing deductible feature.
Hopefully this overview helps with the choices you are faced with when insuring your motorcycle a little bit easier. Like we've said in the past, your best bet is to contact a specialist at your insurance company or our customer service team at 800-236-2453, to have your specific questions answered and to make sure that you get the right coverage for your situation.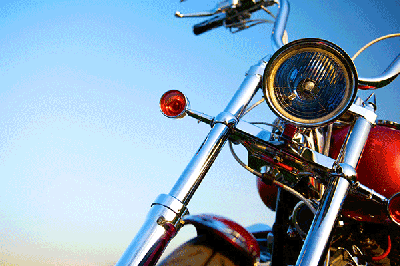 Was this helpful?
Policies as low as $50 per year.
Enter your zip code to get a fast, free online quote. Plus, save up to 35% with our discounts, including 10% just for switching.
Or call +1.800.236.2453 to speak with a motorcycle insurance specialist.