Safety tips for ATVs and UTVs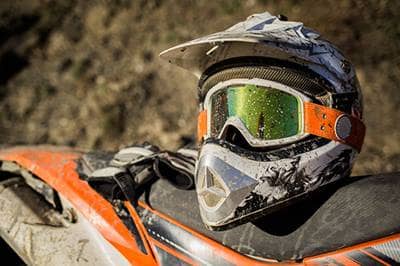 Driving all-terrain vehicles (ATVs) and utility-terrain vehicles (UTVs) in public parks and on state-owned trails is a popular past time for many people. It can also be very dangerous if the proper safety precautions are not taken.
According to the United States Consumer Product Safety Commission (CPSC), in the United States in 2011, there were 107,500 ATV-related emergency room visits. They also report that 75% of all accidents resulted in brain and spinal cord injuries. In addition, CPSC data from 1982 through 2011 reveals there were 11,688 deaths.
With statistics like these, it makes sense to take safety seriously while driving ATVs and UTVs. We've put together a list of UTV and ATV safety tips, so you can safely enjoy your ride.
1. Take a safety course
A safety course will teach you the proper way to operate the ATV/UTV. Both adults and teens will receive important instruction on how the vehicle handles. In addition, you will learn the appropriate actions to take in unpredictable riding situations that can occur in off-road conditions. Driving an ATV/UTV requires skill, good judgment, attention and physical strength.
2. Wear protective gear
Protective gear may not only save your life, but protect you from non-life threatening injuries, such as scratches, bumps and bruises. Proper protective gear includes: an appropriate motorsports helmet, goggles, pants, long sleeves, non-slip and over the ankle boots and gloves.
3. Inspect your ATV or UTV before and after each ride
ATVs and UTVs often take on a lot of wear and tear, so it makes sense to check the vehicle before and after a ride. It may need maintenance to repair a small problem before it becomes a much bigger problem. Some of the most important parts to inspect are the brakes, handlebars and tire pressure.
4. Steer clear of paved roads and rough terrain
ATVs and UTVs were not designed to be driven on concrete or asphalt along with other vehicles such as cars and trucks. This is because they do not come equipped with road-worthy brakes and tires, seatbelts, airbags, mirrors and turn signals. You'll also want to avoid really rough terrain such as driving down steep rocky hills as this can easily cause your ATV or UTV to roll or flip over.
5. Driver should be the age of 16 or older
CPSC statistics show that from the years 1982 to 2011, the number of ATV-related deaths among children younger than 16 years of age was 2,865. It is also strongly recommended by the American Academy of Pediatrics that children under the age of 16 do not operate an ATV. The reason for this is because they may lack the skills needed to safely operate the vehicle and due to their stature can be easily injured.
6. Carry a first-aid kit in the vehicle
Keeping a basic first-aid kit in the ATV/UTV is a good idea in case of injury. It should include: disinfecting wipes, bandages, hand sanitizer, gauze, adhesive tape and Band-Aids.<
7. Do not overload your ATV or UTV
Make sure you check your manufacturer's guide for the approved number of passengers and also the amount of weight it can carry. Exceeding these maximums, either from an additional passenger or heavy gear perspective, can increase your chances of accidents and injuries.
Insurance Coverage
We hope these UTV and ATV safety tips guide you to a safer ride. For further protection, your ATV or UTV needs insurance coverage that's different from what your auto or homeowners insurance can provide. That's why Markel offers specialized ATV insurance coverage tailored to meet your unique needs. For more information, visit www.markelinsurance.com/ATV or call 800-236-2453 to get a free, no obligation insurance quote.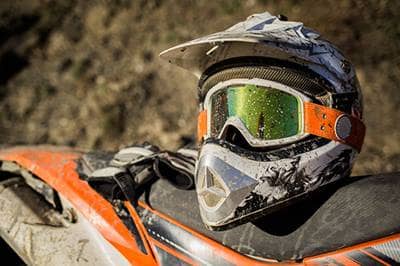 Was this helpful?
Policies as low as $50 per year.
The trail starts here. Get a fast, free online quote today and get the protection and peace of mind you deserve. Plus, save up to 35% with our discounts.
Or call +1.800.236.2453 to speak with an ATV insurance specialist.