Safety news
By: Kim Coonrod
Director, Risk Solution Services
Administration & Operations
Work-related injuries and illness posting requirement
OSHA requires employers subject to its recordkeeping requirements to post copies of their OSHA Form 300A between February 1 and April 30 each year. The OSHA form 300A, also known as the "Summary of Work-Related Injuries and Illnesses," must be completed by February 1 using data from the previous calendar year.

As a reminder, OSHA's recordkeeping requirement does not apply to employers with 10 or fewer employees, or to employers that are in a partially exempt industry. Employers must post their 2021 Summary of Work-Related Injuries and Illnesses (form 300A) from February 1 through April 30.
---
Submit 2021 form 300A data by March 2
Who - Establishments with 250 or more employees that are currently required to keep OSHA injury and illness records, and establishments with 20-249 employees that are classified in certain industries with historically high rates of occupational injuries and illnesses.
If employers in State Plan states have questions about their obligation to submit injury and illness information, please contact your State Plan office.
What - Covered establishments must electronically submit information from their OSHA form 300A.

When - In 2021, covered establishments must submit information from their completed 2020 form 300A by March 2.

How - OSHA provides a secure website that offers three options for data submission. First, users can manually enter data into a web form. Second, users can upload a CSV file to process multiple establishments at the same time. Last, users of automated recordkeeping systems will have the ability to transmit data electronically via an API (application programming interface).
Source: www.osha.gov/injuryreporting
---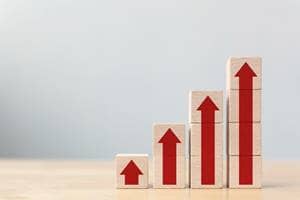 Recent inflation increase pushes up OSHA and other labor law penalties
The recent spike in inflation has now caused a 6.2 percent rise in penalties for violations of the Occupational Safety and Health Act of 1970 and other labor laws.

On January 14, 2022, the Occupational Safety and Health Administration (OSHA) and several other labor agencies, acting under the Federal Civil Penalties Inflation Adjustment Act of 1990, announced that to account for inflation, penalties would rise. The announcement is published at 87 Fed. Reg. 2328.

The following table shows the rise in OSHA penalties, as stated in the amendment to OSHA's regulation at 29 C.F.R. § 1903.15(d)


| | | |
| --- | --- | --- |
| Type | Minimum | Maximum |
| Willful | $10,360 | $145,027 |
| Repeated | none | $145,027 |
| Serious | $1 | $14,502 |
| Other-than-serious | none | $14,502 |
| Failure to abate | none | $14,502 per day |
| Posting | none | $14,502 |
The announcement also covered civil penalties under other labor laws, including the Construction Safety Act, Federal Mine Safety and Health Act of 1977, Employee Retirement Income Security Act (ERISA), Family and Medical Leave Act (FMLA), Fair Labor Standards Act (FLSA), Migrant and Seasonal Agricultural Worker Protection Act, Immigration and Nationality Act, Walsh-Healey Public Contracts Act, Employee Polygraph Protection Act, United States-Mexico-Canada Agreement Implementation Act, Longshore and Harbor Workers Compensation Act (LHWCA), and the Black Lung Benefits Act. The U.S. Department of Labor pointed out that, under section 18 of the Occupational Safety and Health Act of 1970, states administering OSHA-approved state plans must have maximum and minimum penalty levels that are at least as effective as federal OSHA's. A rise in penalties in-state plan states can therefore soon be expected.
---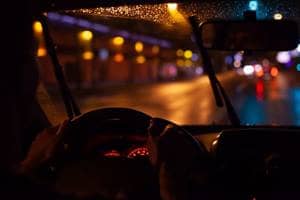 Driving in the dark: avoid night blindness
You may not know the name for it, but if you drive at night, you've probably experienced situational night blindness. It can occur "when you are temporarily blinded by a bright light such as an oncoming car's headlights," the Texas Department of Insurance (TDI) says.

When you're momentarily blinded by a bright light, TDI says, "your pupils contract and adjust to the sudden light intensification." Then, when the light passes, your pupils readjust to the subsequent lower light level by dilating.

The issue? "During the brief time your eyes are making these adjustments, your vision is impaired," TDI says. "Without enough light, we lose much of our contrast sensitivity (the ability to distinguish objects from the background) and peripheral vision (the ability to recognize objects at the edges of our visual field)."

To help you navigate nighttime driving, TDI offers these tips:

Drive within the visual range illuminated by your headlights, not by what you think you see beyond them. At night, headlights limit our view to only 250 to 350 feet of the road ahead.

Adjust your rearview mirror to the nighttime setting to dim any headlight glare coming from behind.

Focus your eyes on the right edge of the road to avoid being blinded.

Keep your windshield and headlights clean inside and out.

Shift your view between the road and your vehicle's rear and side mirrors.

Turn your head from side to side to increase your peripheral vision.

Use high beams when you can.
Source: safetyandhealthmagazine.com/articles/21964-driving-in-the-dark-avoid-night-blindness?utm_source=dec1st&utm_medium=email&utm_campaign=inThisIssue
---
New fact sheet on respirator protection for construction workers available
This new fact sheet informs construction workers of the respiratory protection needed to protect themselves in the workplace. It describes how to select, use, and maintain NIOSH-approved respirators to promote proper respiratory protection practices and limit the number of construction workers exposed to unsafe airborne contaminants.

Source: cdc.gov/niosh/docs/2022-102/pdfs/2022-102revised022022.pdf?id=10.26616/NIOSHPUB2022102
---
Conducting a daily inspection of powered industrial trucks
Workers use powered industrial trucks (PITs) to move or lift materials in warehouses, retail, manufacturing facilities, dockyards, and construction sites. Section (q)(7) of the OSHA standard requires a daily inspection of PITs before they are placed in service, or after each shift for vehicles used on a round-the-clock basis. Employers must provide PIT operators with adequate training to properly conduct a PIT inspection.

The requirements of 29 CFR § 1910.178 are applicable to general industry workplaces. However, the information and recommendations in this document can be useful for construction, agricultural, longshore, maritime, and mining work-places as well.

A document has been released by NIOSH to provide information on conducting a thorough daily inspection of a forklift/sit-down rider, consistent with OSHA 29 CFR § 1910.178 (q)(7), to reduce the likelihood of worker injuries during the use of powered industrial trucks (PITs).

Source: cdc.gov/niosh/docs/wp-solutions/2022-100/pdfs/2022-100.pdf?id=10.26616/NIOSHPUB2022100
---
Use of hearing protection iffy among noise-exposed workers: NIOSH
More than half of workers who are exposed to hazardous noise on the job don't consistently use hearing protection, results of a recent NIOSH study show.

Researchers reviewed nearly 40,000 worker responses to the 2007 and 2014 National Health Interview Survey. They found that of the more than 5,400 workers who experience hazardous noise exposure at work, 53% didn't "always" or "usually" wear hearing protection.

Industries with the highest prevalence of hearing protection device (HPD) nonuse were accommodation and food services (90%), health care and social assistance (83%), and education services (82%). Prevalence also was notably high in multiple industries in which occupational noise is a longstanding hazard, including agriculture, forestry, fishing and hunting (74%) and construction (52%).

"The prevalence of HPD nonuse remains high," Elizabeth Masterson, study co-author and NIOSH epidemiologist, said in a press release. "Increasing worker awareness and providing training about the importance of proper and consistent use of HPDs can protect workers from the effects of hazardous noise. In addition, we need to overcome barriers to HPD use by ensuring that workers have HPDs that are comfortable and do not overprotect from noise so they can hear speech and other important workplace signals."

The study was published online Oct. 1 in the American Journal of Industrial Medicine.

Source: safetyandhealthmagazine.com/articles/21929-use-of-hearing-protection-iffy-among-noise-exposed-workers-niosh?utm_source=sfmc&utm_medium=email&utm_campaign=mbrnewsalertnov12&utm_content=
---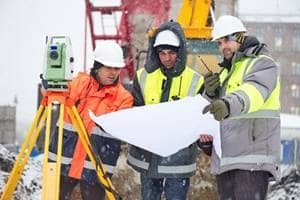 Protect against the cold: Tips for employers and workers
A thorough workplace safety and health plan should include steps to protect workers from cold-related hazards. This is particularly important for workers in the services, transportation, construction and agriculture industries.

"Exposure to cold can be an uncomfortable and potentially dangerous situation," says NIOSH, which offers recommendations for both employers and workers.

Employers should:
Train supervisors and workers to prevent, recognize and treat cold-related illnesses and injuries. This training should be presented in a language all workers understand.

Reduce the amount of time workers spend in a cold environment. Rotate workers in and out on long, demanding jobs.

Provide access to warm areas, and encourage workers to take breaks in those areas. Also, set up a place for workers to change out of wet clothes.

Initiate a buddy system for workers to help monitor them in cold conditions.

Keep a first aid kit stocked, and make sure to include a medical and environmental thermometer as well as chemical heat packs.

Provide appropriate cold-weather gear such as hats, gloves and boots for work in cold environments. Don't forget wind-protective clothing based on air velocities.

Give prompt medical attention to workers who show signs of cold-related illness or injury.
Workers can help by:
Taking regular breaks to warm up

Monitoring your physical condition and that of co-workers

Staying hydrated

Snacking on high-carbohydrate foods

Avoiding touching cold metal or wet surfaces with bare skin
Source: safetyandhealthmagazine.com/articles/21963-protect-against-the-cold-tips-for-employers-and-workers?utm_source=dec1st&utm_medium=email&utm_campaign=inThisIssue
---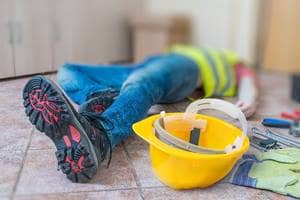 10 tips for preventing falls at work
The National Safety stand-down to prevent falls in construction is an annual event. Employers should focus on fall prevention all year.

"Jobsites change and crews come and go – you may have new workers who missed the stand-down and new projects or phases of work with different fall hazards or considerations," CPWR – The Center for Construction Research and Training says. The center has 10 tips you can use to support your workplace fall prevention program.
Have another stand-down. If you already had a fall-related stand-down, plan another and change up the activities or specific topics.

Focus on rescue. Do you have a plan in place in the event someone falls? Make sure everyone knows what the plan is.

Create or revise your written fall prevention plan. Put together a task force to develop a project-specific fall protection plan.

Model how to inspect equipment. Supervisors need to provide adequate time for daily inspections, and they should model how to self-inspect fall protection and other equipment.

Partner with community events. Help raise awareness about the importance of fall protection by participating in community events.

Share a testimonial. Invite a previously injured worker or family member to speak in-person, or use video clips or written testimonials.

Include fall protection articles in company communications. Point to a recent construction fall tragedy in the news and urge workers to learn from it.

Provide fall prevention training. Remind supervisors and lead workers that if they work safely and use fall protection correctly, their co-workers are more likely to do so.

Encourage workers to speak up. Workers often stay quiet rather than ask questions, even if they don't know the right way to do something or they've identified an issue that may lead to an unsafe situation.

Make sure your message reaches everyone. Provide training that is culturally and linguistically appropriate for the workforce.
Source: safetyandhealthmagazine.com/articles/21965-tips-for-preventing-falls-at-work?utm_source=dec1st&utm_medium=email&utm_campaign=inThisIssue
---
National stand-down to prevent struck-by incidents set for April
The third annual National stand-down to prevent struck-by incidents is expanding to a full week from a one-day event.
Set to take place April 11-15, the stand-down is a collaborative effort led by NIOSH's National Occupational Research Agenda Construction Sector Council. The event, scheduled in conjunction with National work zone awareness week, is aimed at raising awareness of struck-by hazards and ways to prevent them. According to OSHA, the four most common struck-by hazards are being struck by a flying, falling, swinging or rolling object.
CPWR – The Center for Construction Research and Training and the NORA Construction Sector Council's struck-by work group have scheduled a series of webinars throughout the week. Topics will include work zone safety, lift zone safety, heavy equipment and dropped objects.
---
National Safety stand-down to prevent falls in construction coming in May
The ninth annual National Safety stand-down to prevent falls in construction is set for May 2-6.
The voluntary event is intended to prevent fall-related deaths and injuries by raising awareness of hazards. Falls from elevation accounted for 351 of the 1,008 construction fatalities recorded in 2020, according to the Bureau of Labor Statistics.
OSHA encourages all workplaces to participate by hosting an event, which can include a toolbox talk or a safety activity such as developing rescue plans, conducting safety equipment inspections or discussing job-specific hazards. Workers can take the opportunity to share fall or other job hazards with management.
The agency invites employers to share their stand-down stories by emailing oshastanddown@dol.gov or using the hashtag #StandDown4Safety on social media.
This "document" is intended for general information purposes and should not be construed as advice or opinions on any specific facts or circumstances. The content of this document is made available on an "as is" basis, without warranty of any kind. This document cannot be assumed to contain every acceptable safety and compliance procedure or that additional procedures might not be appropriate under the circumstances. Markel does not guarantee that this information is or can be relied on for compliance with any law or regulation, assurance against preventable losses, or freedom from legal liability. This publication is not intended to be legal, underwriting, or any other type of professional or technical advice. Persons requiring advice should consult an independent adviser or trained professional. Markel does not guarantee any particular outcome and makes no commitment to update any information herein, or remove any items that are no longer accurate or complete. Furthermore, Markel does not assume any liability to any person or organization for loss or damage caused by or resulting from any reliance placed on this content.
Markel® is a registered trademark of Markel Group Inc.
© 2023 Markel Service, Incorporated. All rights reserved.
Was this helpful?