Safety news updates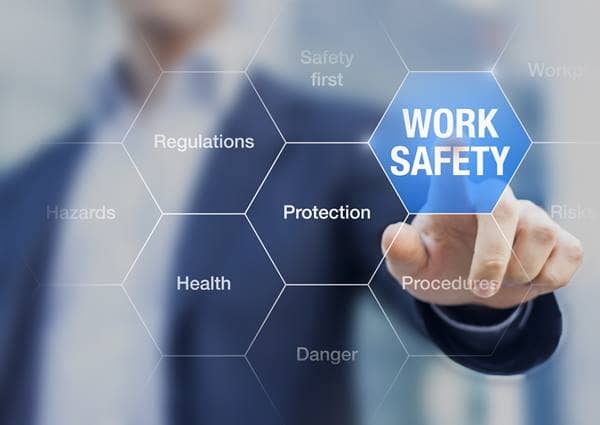 ---
Check out the latest edition of Safety updates, Markel Specialty's accident prevention news updates. Learn more about illness recordkeeping and workplace posting regulations.
Recording COVID-19 cases (OSHA 300 Log)
According to the USDOL, COVID-19 can be a recordable illness on your OSHA 300 Log if a worker is infected as a result of performing their work-related duties. However, employers are only responsible for recording cases of COVID-19 if all of the following are true:
The case is a confirmed case of COVID-19;
The case is work-related (as defined by 29 CFR 1904.5); and
The case involves one or more of the general recording criteria set forth in 29 CFR 1904.7 (e.g. medical treatment beyond first aid, days away from work).
---
National safety stand-down to prevent falls in construction set for May 1-5
The 10th annual National Safety Stand-Down to Prevent Falls in Construction is slated for May 1-5.
The voluntary event is intended to prevent fall-related deaths and injuries by raising awareness of hazards. Falls from elevation continue to be a leading cause of death in the industry, accounting for 351 of the 1,008 construction fatalities recorded in 2020, according to the Bureau of Labor Statistics.
OSHA encourages all workplaces to participate by hosting an event, which can include a toolbox talk or a safety activity such as developing rescue plans, conducting safety equipment inspections, or discussing job-specific hazards. Workers can take the opportunity to share job hazards with management. On its website, the agency shares highlights of past events from around the country.
OSHA invites employers to share their stand-down stories by emailing oshastanddown@dol.gov or using the hashtag #StandDown4Safety on social media.
---
US Department of Labor announces annual adjustments to OSHA civil penalties for 2023
The US Department of Labor announced changes to OSHA civil penalty amounts based on cost-of-living adjustments for 2023.
In 2015, Congress passed the Federal Civil Penalties Inflation Adjustment Act Improvements Act to advance the effectiveness of civil monetary penalties and to maintain their deterrent effect. Under the act, agencies are required to publish "catch-up" rules that adjust the level of civil monetary penalties and make subsequent annual adjustments for inflation no later than January 15 of each year. This year, January 15 falls on a Sunday, and January 16 is a federal holiday. Therefore, new OSHA penalty amounts will become effective January 17, 2023.
OSHA's maximum penalties for serious and other-than-serious violations will increase from $14,502 per violation to $15,625 per violation. The maximum penalty for willful or repeated violations will increase from $145,027 per violation to $156,259 per violation.
Visit the OSHA Penalties page and read the final rule for more information.
This document is intended for general information purposes only, and should not be construed as advice or opinions on any specific facts or circumstances. The content of this document is made available on an "as is" basis, without warranty of any kind. This document can't be assumed to contain every acceptable safety and compliance procedures or that additional procedures might not be appropriate under the circumstances. Markel does not guarantee that this information is or can be relied on for compliance with any law or regulation, assurance against preventable losses, or freedom from legal liability. This publication is not intended to be legal, underwriting, or any other type of professional advice. Persons requiring advice should consult an independent adviser. Markel does not guarantee any particular outcome and makes no commitment to update any information herein, or remove any items that are no longer accurate or complete. Furthermore, Markel does not assume any liability to any person or organization for loss or damage caused by or resulting from any reliance placed on that content.

*Markel Specialty is a business division of Markel Service, Incorporated, the underwriting manager for the Markel affiliated insurance companies.