Bicycle theft in the U.S.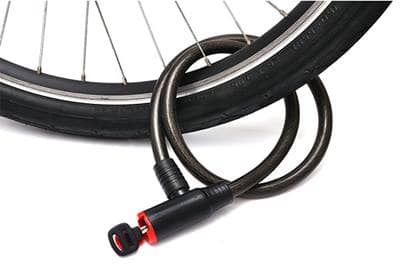 Bicycle theft is an unfortunate occurrence and an increasing trend these past few years, and cyclists from the United States are no exception.
According to the latest FBI Uniform Crime Report, from 2007 to 2011, bicycle theft in the United States rose (on average) 14% each year. On average, over 188,500 bicycle thefts are reported stolen each year in the United States, a statistic that in itself is staggering when one also considers the number of bicycle thefts that go unreported. Some US cities are starting to fight back against bicycle theft. In San Francisco, the city issued its first ever official look at the bike theft problem in 2013 and issued a goal to reduce bicycle theft in the city by at least 50% over the next 5 years. The city also created a bike registry to help combat the 70% rise in bicycle thefts since 2006. In both Los Angeles and San Diego, law enforcement is starting to fight back against bike theft by placing bikes with hidden GPS technology around the city and beach areas in hopes of catching a bike thief. In Boston, MBTA Transit Police created two-life sized cardboard cutouts of police offers and placed them in two busy bike rack cages at Alewife Station to help prevent theft.
"It's amazing how easily a bike can be stolen," says Audrey Hanken, President of Markel Personal Lines Insurance. "We hear stories about bicycles being stolen from locked bike racks, cars, or even directly outside of their homes. We have also heard about thieves targeting hotels during bicycle road races, looking for opportunities to grab expensive bikes and run."
To minimize the chances of becoming a victim of bicycle theft, Markel recommends that bicycle owners take these easy steps to protect their bike:
6 easy ways to help prevent bicycle theft:
Purchase a good lock.

No lock can guarantee that a bike won't get stolen, but the more money that is invested in a good, sturdy bike lock; the harder it will be for a would-be thief to steal a bike. Bicycle thieves look for the easiest lock to cut when they are look to steal a bike, which makes thin, cheap locks a thief magnet. Two of the more trusted and widely used lock options are a D or U Lock, or a thick cable lock. It is also recommend that cyclists lock both the bike frame and the wheels to the immovable object, so investing in 2 sturdy locks may be another good idea to deter would-be thieves.

Always lock the bike.

Whether running into a bike shop for a quick stop or parked outside of a friend's house, cyclists should make sure the bicycle is securely locked. This seems simple enough, but many cyclists feel comfortable with their surroundings and, even if only momentarily, let their theft prevention guard down thinking their bike is safe. Remember, thieves can be anywhere, and some even target high-income areas, so bicycle owners should always have their guard up and their bike securely locked.

Secure the frame.

Ever see a single bicycle wheel locked to a bike rack? Unfortunately, we have too. When locking the bike up, cyclists should be sure to lock it "steel to steel," meaning the lock should be around the bicycle frame and the sturdy metal object it is being secured to (like a bicycle rack). In a more secluded area, riders should try to lock the bike around a large sturdy object, like a tree.

Lock it in a high-traffic area.

Cyclists shouldn't just look for a well-lit area to secure their bike. Ideally, a bike should be locked in an area with a constant flow of people walking by so a person attempting to steal a bike would be noticed quickly.

Register the bike.

A bike registry is a great way to record a bicycle's serial number and/or photo. Many local cycling communities offer a bicycle registration service. Often times, when bicycles are recovered, local police have a hard time matching it with its owner. Typically, one of the first places they will look to find the bicycle owner is the community's local registries to try to find a match. There are also 2 national websites where bicycle registrations are gathered–the National Bike Registry and BikeRegistry.com (additional fee may be required).

Get special insurance protection for the bike.

Bicycles usually have some protection under a homeowners or renters policy, but typically a homeowners policy will not cover a bike if it is stolen from anywhere but the insured's home. Cyclists should look for a stand-alone bicycle insurance policy from a provider such as Markel bicycle insurance in which the bicycle would be protected no matter where it was stolen–whether it is from their house or at a favorite bike shop. Markel's bicycle insurance policy can also be customized to fit any rider and riding style, with coverage options for the rider, the bike and accessories, and spare parts. Markel even provides protection during races–which is a coverage that most homeowner's policies do not usually provide.
Conclusion
"Most cyclists don't find out about their lack of coverage until they have to file a claim," continues Hanken. "One of our goals is to build awareness and educate bicycle owners on the value of bicycle insurance, and then in turn, provide them with an affordable insurance solution that gives them peace of mind knowing that Markel will be there for them should they need us."
If you are a bicycle owner and your bike does happen to get stolen, be sure to call the police immediately. Also check the area where you locked your bike to see if any area business had a security camera to potentially help police identify the thief. In addition, if you chose to protect your bike with bicycle insurance, don't forget to call your bicycle insurance carrier to file a claim for the stolen bike.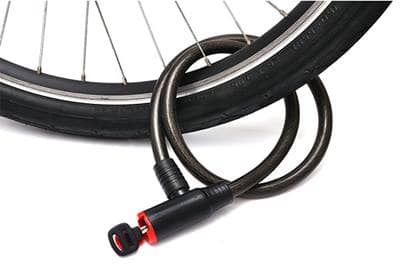 Was this helpful?
Policies as low as $100 per year.
Get a fast, free online quote today and get the protection and peace of mind you deserve.
Or call +1.800.236.2453 to speak with a bicycle insurance specialist.